11th Annual NW Denver Adopt-A-Thon
This year's event will be held on July 21, 2018 from 11 am to 3 pm.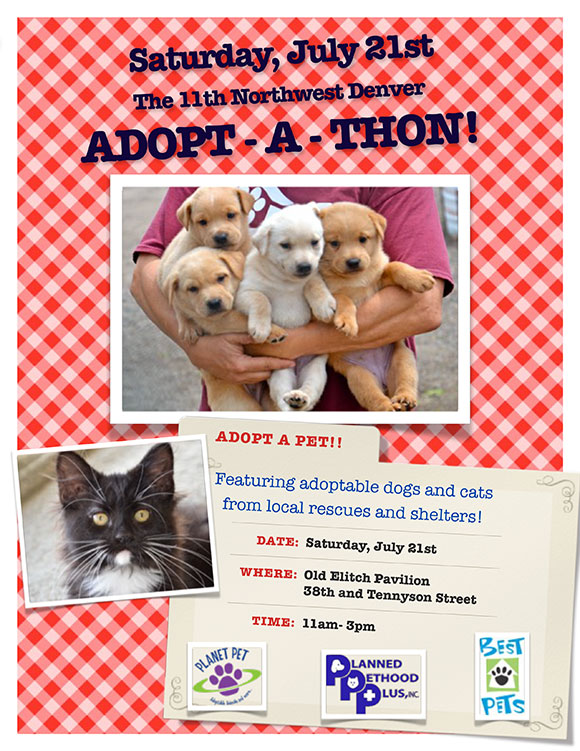 Best Pets
Best Pets is a non-profit organization that facilitates the adoption of animals from shelters. Since its inception, Best Pets has placed over 1,000 shelter animals into loving homes. The Best Pets mobile adoption units bring shelter animals to high traffic events, helping the animals gain more exposure and increasing their chances for adoption.
Our mission is to provide mobile adoption services to rescues and shelters, to help them increase pet adoption, promote the importance of spay and neuter, and lower euthanasia rates.